Published: Thursday, June 30, 2016 04:30 PM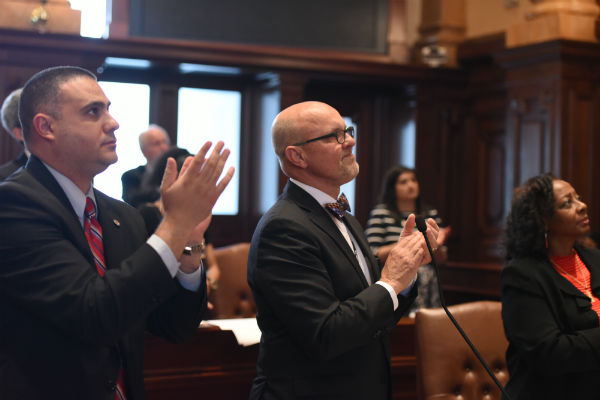 SPRINGFIELD – Local at-risk construction jobs and projects in the Peoria area are set to receive nearly $5 million in state funding.
The legislation comes as the Illinois Department of Transportation recently announced it would be forced to cease all road construction due to the lack of state funding.
"Maintaining Illinois Infrastructure is vital to the people and the economy of Illinois" said State Senator Dave Koehler (D-Peoria). "We voted to keep our road crews on the job and to keep drivers safe on Illinois roads."
Gen. Wayne A. Downing Peoria International Airport officials expressed they would not be able to upgrade the transportation hub this year without funding by July 1.
Without the budget, the reconstruction of Interstate 474/Interstate 155 near Morton and the resurfacing of Interstate 474 in Tazewell County would have been suspended. Additional local projects would halt without the funding as well.
Senate Bill 2047 includes $2.4 million for Peoria County, $2 million for Tazewell County and $546,000 for Fulton County collected from taxes local motorists pay at the pump.
Spoon River College, located in Canton, will also receive $7 million to construct a multi-purpose building on campus.
The measure, Senate Bill 2047, passed 54-0 and must be signed by the governor to become law.
Category: Uncategorised