Published: Tuesday, April 21, 2020 09:51 AM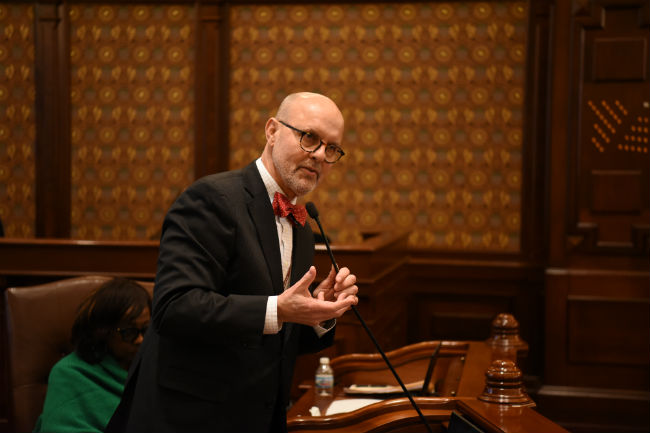 PEORIA – To provide a boost in community sanitation efforts, State Senator Dave Koehler (D-Peoria) is offering local businesses and organizations an opportunity to acquire a supply of disinfectant from Patho Sans, a company based in Glendale Heights, Illinois.
"Because our new normal requires us to be proactive, it's essential to provide businesses and other community organizations with the tools to maintain a sanitary work space," Koehler said. "In addition to providing surface disinfectant, my office is seeking donations of hand sanitizer, masks and other personal protective equipment. Anyone who has an abundance of these materials is being urged to contact my office so we can get them in the hands of those in need."
The disinfectant is a surface cleaner and comes in five-gallon containers, which will include a pouring spout and some spray bottles. There is a 30-day shelf life, so businesses and other interested organizations would need to determine what is necessary for a 30-day supply.
Please reach out to Senator Koehler's district office at 309-677-0120 if your organization is interested. There is a limited supply, and materials will be provided on a first come first serve basis.
Category: Press Releases