Published: Thursday, January 14, 2021 01:16 PM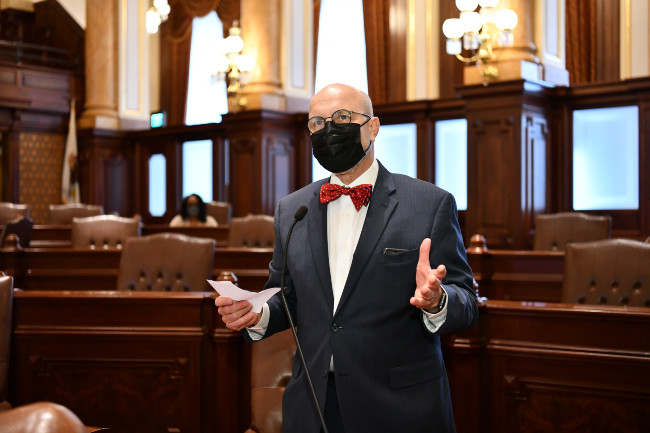 SPRINGFIELD – Providing educators and students with the resources needed to succeed, fighting for quality, affordable health care and ensuring prosperity Downstate remain at the top of State Senator Dave Koehler's (D-Peoria) legislative agenda.
Koehler, who was sworn in to his fifth term on Wednesday, is eager to continue working to improve the lives of the people of Central Illinois.
"The responsibility of representing the people of the 46th Legislative District in Springfield is something I consider to be an incredible privilege," Koehler said. "Once again, they've put their trust in me, and I look forward to continuing the work of earning that trust."
Koehler was elected to the Illinois Senate in 2006 and successfully won re-election in 2010, 2012, and 2016. The 49th Legislative District encompasses all or parts of Peoria, Tazewell, and Fulton Counties.
"The work that we do in Springfield has never been without difficulty, but the challenges we collectively face, both economically and societally, in responding to COVID-19 are something else entirely," Koehler said. "I look forward to meeting those challenges and implementing solutions with the help of my colleagues and input from the people I represent."
Category: Press Releases