Published: Wednesday, February 17, 2021 01:22 PM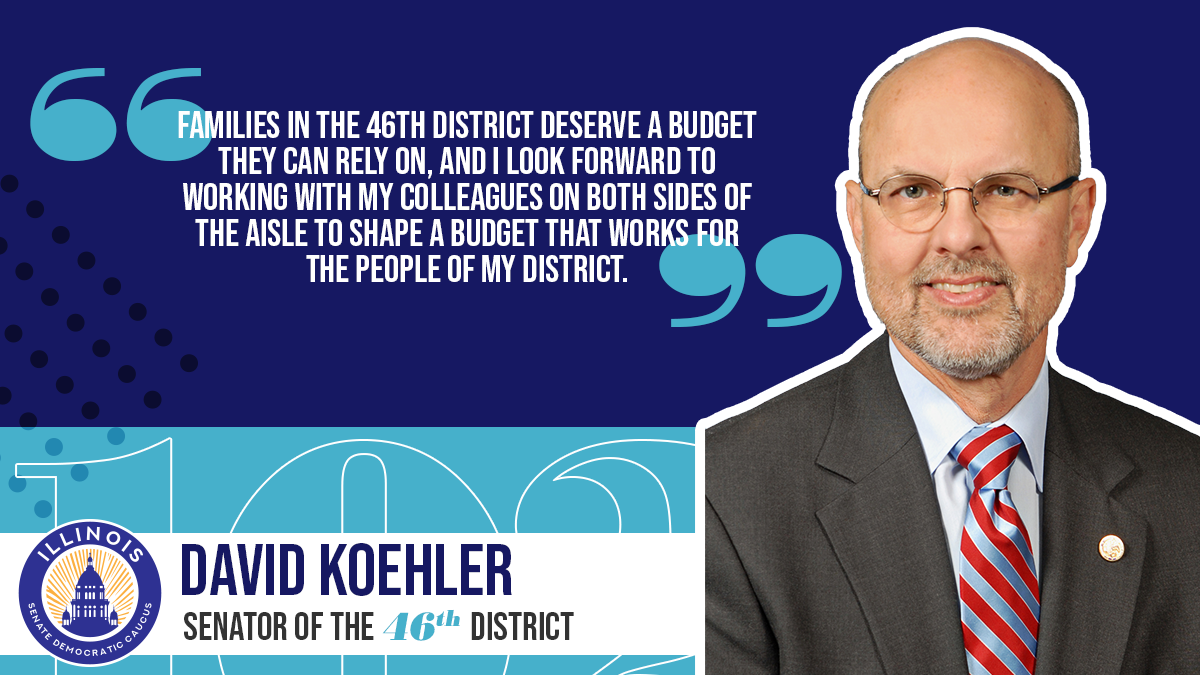 SPRINGFIELD – Following Governor JB Pritzker's annual budget address, State Senator Dave Koehler (D-Peoria) released the following statement:
"I am pleased that the budget proposal is focused on providing stability and predictability to working families in these uncertain times.
"This year's budget offers a notable increase in resources for older Illinoisans and individuals with disabilities, as well as additional funds for the Illinois Department of Employment Security to remedy delays in aid to those in need. Furthermore, this proposal calls for over $300 million more for human services and an expansion of MAP grants, providing increased support for those seeking higher education in my district and across Central Illinois. I am concerned, however, about the proposed reduction in funding for local governments. It does not make sense to take money away from our cities when they have experienced the same hardships as the state has. I feel that this will be a highly contested topic during negotiations.
"Families in the 46th District deserve a budget they can rely on, and I look forward to working with my colleagues on both sides of the aisle to shape a budget that works for the people of my district."
Category: Press Releases