Published: Tuesday, August 17, 2021 11:19 AM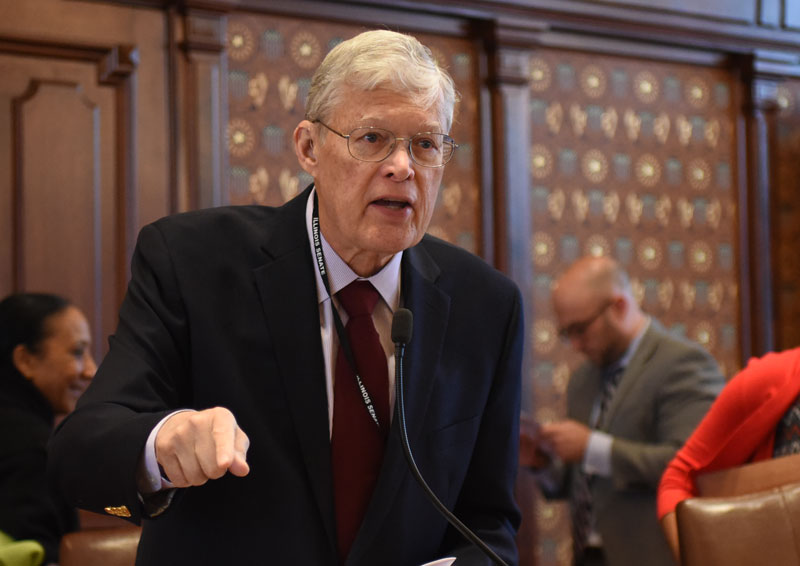 State Senator Dave Koehler (D-Peoria) issued the following statement on the passing of former state senator Bill Haine:
Early Monday morning a friend and former colleague passed away. Senator Bill Haine served the people of the 56th State Senate District, which includes Alton and the Metro East area of Illinois, from January 2003 until he retired from the Senate in January of 2019.

Bill was a humble but extremely capable man. He was a Vietnam War veteran, a lawyer and former State's Attorney for Madison County, and a member of the Illinois State Board of Elections up to his passing. He and his wife Anna raised seven children and have 38 grandchildren and one great-grandchild, many of whom visited the Senate chambers from time to time.

I knew Bill as a fellow legislator and member of the Downstate Senate Democratic Caucus. His wit and insight into issues of the day were always illuminating. On the floor of the senate he earned the reputation as historian of both relevant and obscure information. Often he would break into debate and drop one of his famous anecdotes of insight upon the conversation, which would usually provoke a laugh. We would all marvel at his depth of knowledge.

Bill Haine was a good friend to all who knew him. He was a legislator's legislator. He was most of all an honest and faithful servant. We have been blessed to know him, and we will miss him.
Category: News