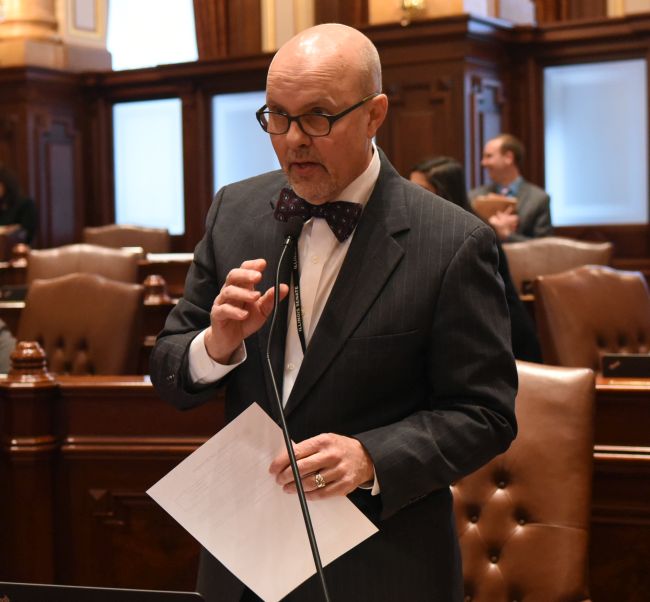 SPRINGFIELD – Each year, students at Pekin Community High School participate in a building trade program, where students learn construction skills and build a home, after which, the school district sells the new home and uses the revenue to fund the program the next year.
Legislation sponsored by State Senator Dave Koehler (D – Peoria) that just passed in the Senate will make the selling process much easier for the district by allowing it to use a real estate agent without first going through an auction or bid process.
"This program is a great example of self-sustainability and goes a long way in showing students the value of hard work in an important trade," Sen. Koehler said. "By making it easier for the district to sell the homes its students build, we show support for a valuable program that engages and builds up the community in a financially independent way."
Under current law, building trade houses must be sold the same way as other state-owned real estate is sold – a sometimes convoluted process that leaves Pekin Community High School District 303 jumping through time-consuming hoops.
The district's ability to engage a real estate agent is contingent upon the property being publicly listed for at least two weeks.
The legislation, Senate Bill 2823, now goes to the House of Representatives.