Published: Thursday, May 12, 2016 04:10 PM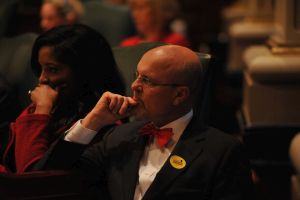 SPRINGFIELD – Today, the Illinois Senate passed a bipartisan plan to restore the state's critical social services. State Sen. Dave Koehler (D-Peoria) voted to restore nearly $715 million for seniors, the homeless, residents with medical concerns and social service providers.
"Authorizing dollars to be passed from the state to local level so they can provide services is particularly important," Koehler said. "This is the first step in the right direction to not only helping seniors, urban and rural families in central Illinois but in solving the budget impasse."
Senate Bill 2038 would help human service providers from having to shut their doors. Dollar amounts for key components are below:
• Nearly $250 million to the Department of Human Services for homeless assistance and prevention programs and services, sexual assault programs, autism programs, mental health services, addiction services and after school programs.
• More than $240 million to the Department on Aging for the Community Care Program, elder abuse and neglect and home delivered meals.
• More than $20 million for breast and cervical cancer screenings, AIDS/HIV services, prostate cancer research, children's health programs and SIDS services.
Senate Bill 2038 passed the Senate 56 to 0 and now goes to the governor's desk.
Category: News