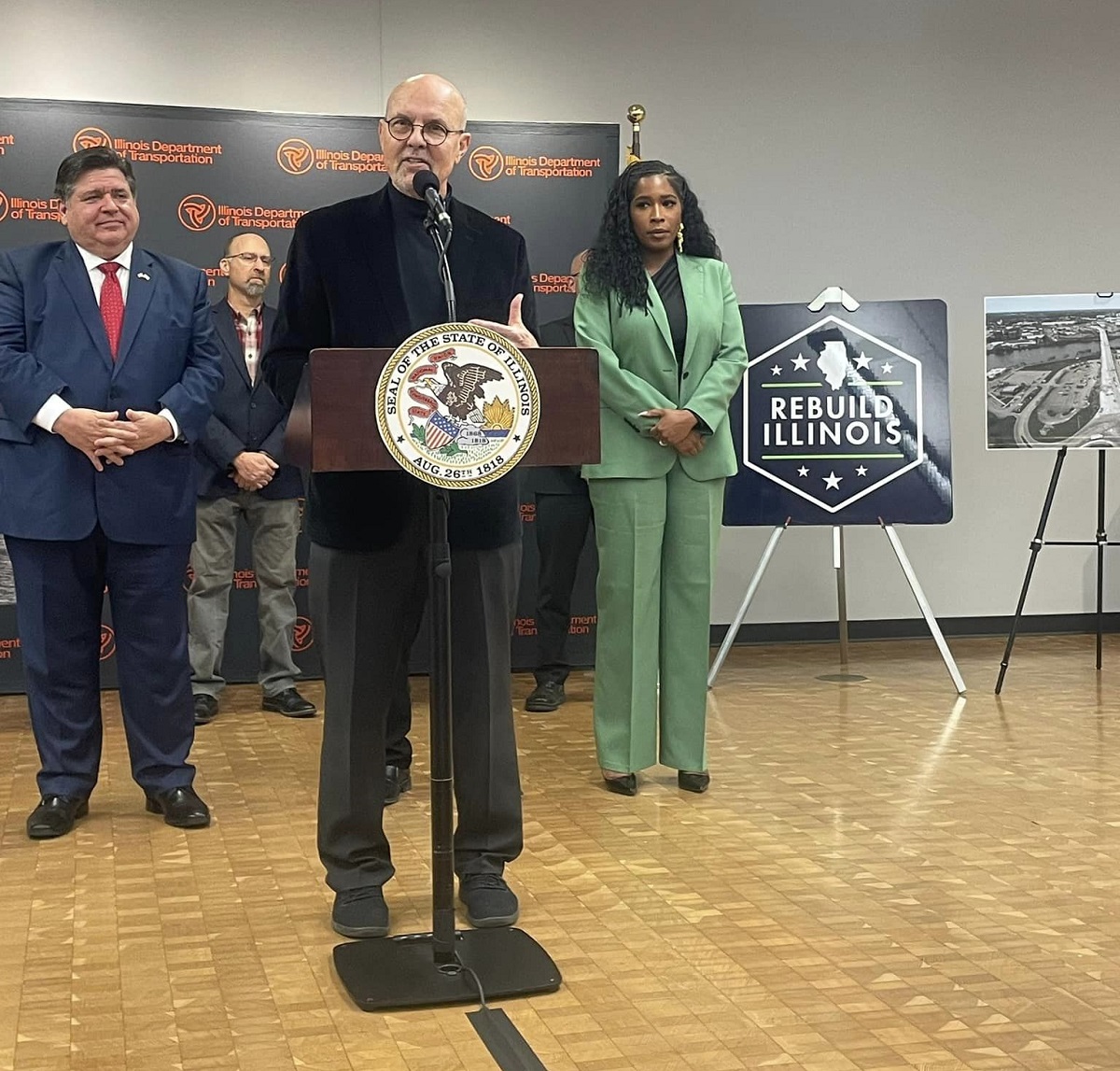 PEORIA – State Senator Dave Koehler joined the Illinois Department of Transportation to celebrate the upcoming completion of the $24.6 million Bob Michel Bridge rehabilitation that will help connect pedestrians between the East Peoria Levee and Peoria Warehouse districts.
"Today, we're celebrating not just an infrastructure upgrade, but a testament to our collective determination to enhance connectivity and community safety," said Koehler (D-Peoria). "The wellbeing of our residents is imperative, and with the modernization the Bob Michel Bridge has undergone, pedestrians, cyclists and motorists can be assured their safety is a top priority."
The Bob Michel Bridge carries about 17,000 vehicles a day on Illinois 40 over the Illinois River between Peoria and East Peoria. Both communities are undergoing a revitalization of commercial and retail industries along the riverfront. In March, the bridge closed in order to construct a new deck, undergo structural repairs, modernize traffic signals, and more thanks to funding from the Koehler-backed historic Rebuild Illinois Program.
"Providing multiple safe, reliable mobility options for the public is one of the centerpieces of Rebuild Illinois," said Illinois Transportation Secretary Omer Osman. "The Bob Michel Bridge project not only expedited longtime maintenance needs but also delivered on finding new, exciting ways to get around the greater Peoria area."
Narrow sidewalks on both lanes of traffic were consolidated into a 14-foot-wide path protected from Illinois 40 by a concrete barrier, providing a safer travel option for bicyclists and pedestrians while providing connections to the region's trail network, including the Rock Island Greenway Trail and the River Trail of Illinois. New LED lighting was also installed to improve visibility and safety.