Published: Monday, October 27, 2014 04:13 PM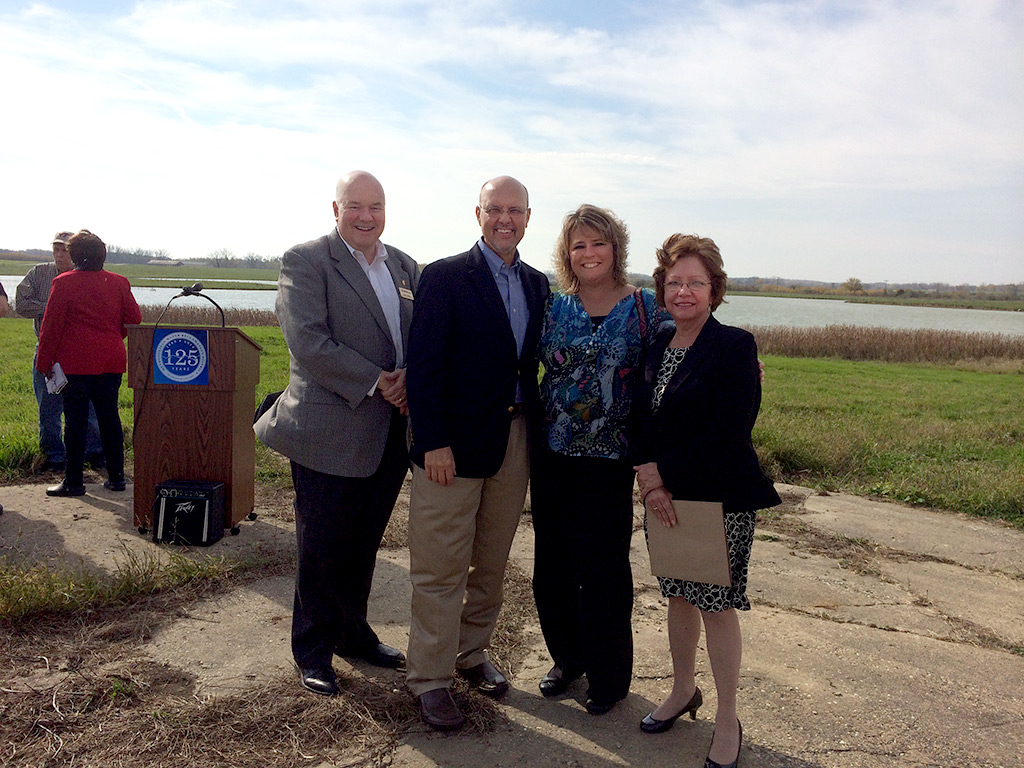 State Senator Dave Koehler joined representatives from the governor's office, Fulton County and the Spoon River Partnership for Economic Development to announce that the Illinois Department of Natural Resources is opening nearly 4,400 acres for new hunting, fishing and other outdoor activities.
The land is part of 14,000 acres that the Metropolitan Water Reclamation District of Greater Chicago purchased in 1970 to dispose of safe, non-toxic debris by restoring strip-mined land. Today, the site is home to a healthy herd of deer, wild turkey, quail, waterfowl and more.
"One of Illinois' best-kept secrets is that Fulton County has amazing lakes, rivers and other outdoor spaces. To people in Fulton County, it's not a secret," said State Senator Dave Koehler (D-Peoria). "I hope that this expanded public recreation area will not only be a great resource to local residents, but also bring outdoors enthusiasts to the area who will spend money and help support the local economy. I want to thank Governor Quinn and everyone else who helped make this vision a reality."
The new recreation area will complement the existing Fulton County Camping and Recreation Area by giving visitors even more opportunities for outdoor recreation. In addition to the campsite and recreation area managed by the county government, the area is home to Banner Marsh, Rice Lake, and Anderson Lake State Fish and Wildlife Areas.
Category: Latest