Published: Tuesday, April 28, 2015 04:51 PM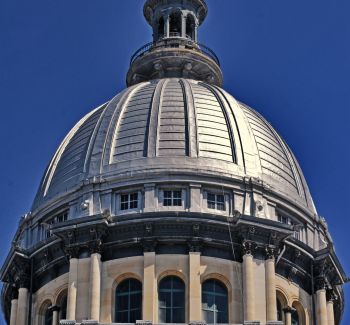 A proposed law that would allow college students to sign off on their universities sharing mental health information with their parents cleared an Illinois Senate committee today, paving its way for a final vote in the General Assembly.
It was inspired by the Predmore family of Bartonville, who tragically lost their son Chris to suicide last year. Under current law, his college could not talk to his parents about his mental health struggles.
A number of recent studies indicate that psychological problems are a growing issue on college campuses. For example, a survey found that that 70 percent of college counseling center directors believe that the number of students with severe psychological problems has increased in recent years. Surveys of college students themselves have shown that depression and anxiety have skyrocketed over the past several decades – perhaps as many as a quarter or third of students meet criteria for anxiety or depression during college.
"I don't know any parents who wouldn't want to be involved if their children were struggling with a mental illness," said Senator Dave Koehler, who is sponsoring the legislation. "If we make it easier for college officials and parents to communicate, we might be able to reduce suffering and even save lives."
The legislation would give newly enrolled college students the opportunity to authorize the university to share mental health records with their parents or other trusted adults. The university would only share information when students are found to be a danger to themselves or others.
"This legislation strikes a good balance between privacy and safety rights," Koehler said. "If nothing else, it will help get freshmen students to think about mental illness when they decide whether or not to let the college share information with their parents."
The measure is House Bill 3599, which was introduced by Republican Representative David Leitch of Peoria in the House.
Category: Press Releases