Published: Wednesday, August 05, 2015 08:56 AM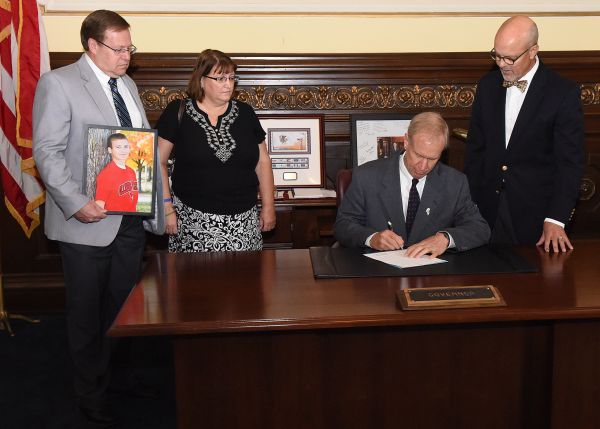 The governor signed a law that would give college students the authority to allow their university to share mental health information with their parents today.
It was inspired by the Predmore family of Bartonville, who tragically lost their son Chris to suicide last year. Under previous Illinois law, his college could not talk to his parents about his mental health struggles.
A number of recent studies indicate that psychological problems are a growing issue on college campuses. For example, a survey found that 70 percent of college counseling center directors believe that the number of students with severe psychological problems has increased in recent years. Surveys of college students themselves have shown that depression and anxiety have skyrocketed over the past several decades – perhaps as many as a quarter or third of students meet criteria for anxiety or depression during college.
"If I had a child in college who was considering committing suicide, I would want to know," said Senator Dave Koehler (D-Peoria), who sponsored the legislation in the Illinois Senate. "For many students, college is a time of transition when mental illnesses first manifest themselves."
The law gives newly enrolled college students the opportunity to authorize the university to share mental health records with their parents or other trusted adults. The university would only share information when students are found to be a danger to themselves or others.
"Yes, college students are adults who deserve privacy rights," Koehler said. "But many are living on their own for the first time and still rely on their parents for advice and support. This law respects student privacy while still allowing parents to be involved. It also could start important conversations about mental illness."
The measure, House Bill 3599, was sponsored by state Representative Dave Leitch (R-Peoria) in the Illinois House. It will take effect next year.
Category: Press Releases