Published: Wednesday, August 05, 2015 03:04 PM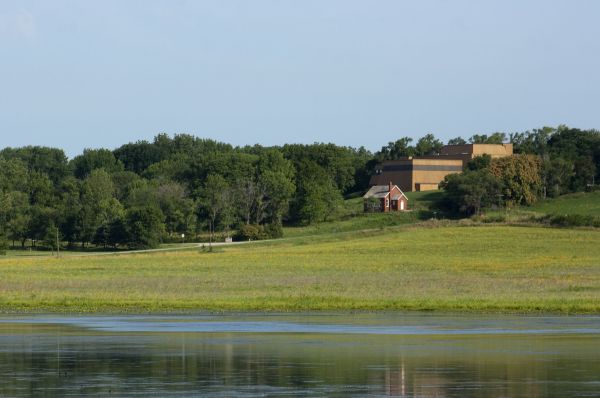 Update: On Wednesday, September 30, the Dickson Mounds Museum and other state museum sites closed despite the legislature's objections. Sen. Koehler issued the following statement:
"Locking the public out of Dickson Mounds while all of the employees are still on the job makes it even more obvious that Gov. Rauner's decision to close the state museums is based on politics, not sound public policy. Let's be clear – the state isn't seeing any cost savings, but businesses in Lewistown and surrounding communities are going to start seeing lost revenue."
(End of update)
A legislative panel charged with reviewing the governor's proposals to close state facilities gave a big thumbs down to his proposal to close the Illinois State Museum System, which includes Dickson Mounds, one of the largest and most important onsite archaeological museums in the United States. The move came a day after the Illinois Senate passed a measure requiring the state to keep the museum sites open.
"We voted to keep the museum system open because its value far outweighs its cost," said state Senator Dave Koehler (D-Peoria), who serves on the panel and represents Lewistown, the home of Dickson Mounds. "The Illinois State Museum System provides residents and visitors from all over the world free access to Illinois' history and art. Dickson Mounds, for example, is one of the biggest tourist draws in Fulton County, bringing in more than 50,000 people per year."
Governor Rauner proposed closing the museum system until the state resolves an ongoing budget impasse. His plans for the museum after he approves a budget are unclear.
The governor's proposal triggered an extensive review process because the museum system employs a large number of state workers. Today's vote by the Commission on Government Forecasting and Accountability – which is made up of an equal number of Democrats and Republicans and senators and representatives – is the culmination of that process.
However, the panel's vote is only advisory. Koehler hopes the governor listens.
"The State Museum, Dickson Mounds and all of the other state museum sites make sure that Illinois residents can explore our state's history, culture and art," the senator said. "I'm afraid that if we close the museum sites, those privileges will disappear or be reserved for the wealthy few. I urge the governor to support middle-class families who use these resources and whose businesses rely on the tourists they attract."
The commission voted 7-2 to keep the museum system open. Koehler also expressed optimism about the legislation that would require the state to operate a museum system, which he co-sponsored. It now goes to the Illinois House for further consideration.
Category: Press Releases