Published: Wednesday, November 25, 2015 11:16 AM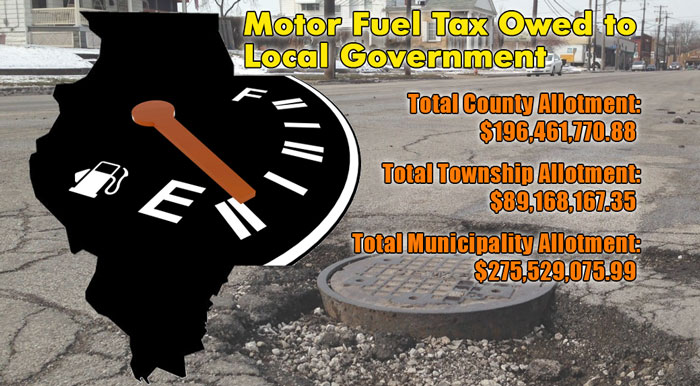 PEORIA – Every year, central Illinois motorists pay millions of dollars in state gas taxes, but Springfield is keeping the money rather than sending it back to help pay for road salt, snowplow repair, patching potholes and other road projects and maintenance.
"It's not right," said State Sen. Dave Koehler, a Peoria Democrat. "This is your money. State government is supposed to simply collect it and send it back."
The problem, Koehler explained, is that the money can't be sent to the communities without some kind of official authorization. In May, the Senate approved legislation containing that authorization. Gov. Rauner vetoed it. The system has been at a standstill ever since.
In 2014, Peoria received more than $2.8 million in gas tax money. Across Peoria County, local governments received more than $6.9 million in gas tax money last year. Throughout Tazewell County, local governments received more than $5.7 million last year, and in Fulton County they received more than $2.3 million.
Other area communities received the following amounts in 2014:
•East Peoria ($579,362)
•Pekin ($844,063)
•Canton ($364,026)
•Lewistown ($59,020)
Additional information about how much local communities are owed in gas tax money is available here.
The Senate twice approved plans that would have provided the authority needed to get gas tax money back to local communities. The first was vetoed by the governor. The second remains pending in the Illinois House.
Category: Press Releases