Published: Thursday, January 28, 2016 01:56 PM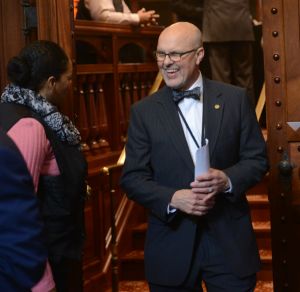 SPRINGFIELD – The hard work of Peoria-area college students from Spoon River College and Illinois Central College to Bradley University may finally be rewarded as it should be thanks to nearly $400 million in MAP grant being freed by the legislature today.
Passing through the House and Senate this morning, the legislation now only has the final hurdle of the governor's desk to jump through before students can finally feel the financial relief of these crucial dollars. It is unclear whether the governor will sign the legislation into law.
"Low-income students should be able to pursue higher education without the burden of extreme debts or the fear that they might not be able to afford it," said state Senator Dave Koehler (D – Peoria), co-sponsor of the legislation.
The $32 million increase in funding over last year's allocation could stand to benefit an additional 15,000 students across the state, including many in the Peoria area.
Community colleges, without the benefit of a higher influx of tuition dollars, have been hit by the budget impasse particularly hard. Therefore, SB 2043 also provides over $260 million for operational costs at community colleges throughout the state.
Category: Press Releases