Published: Wednesday, February 08, 2023 09:12 AM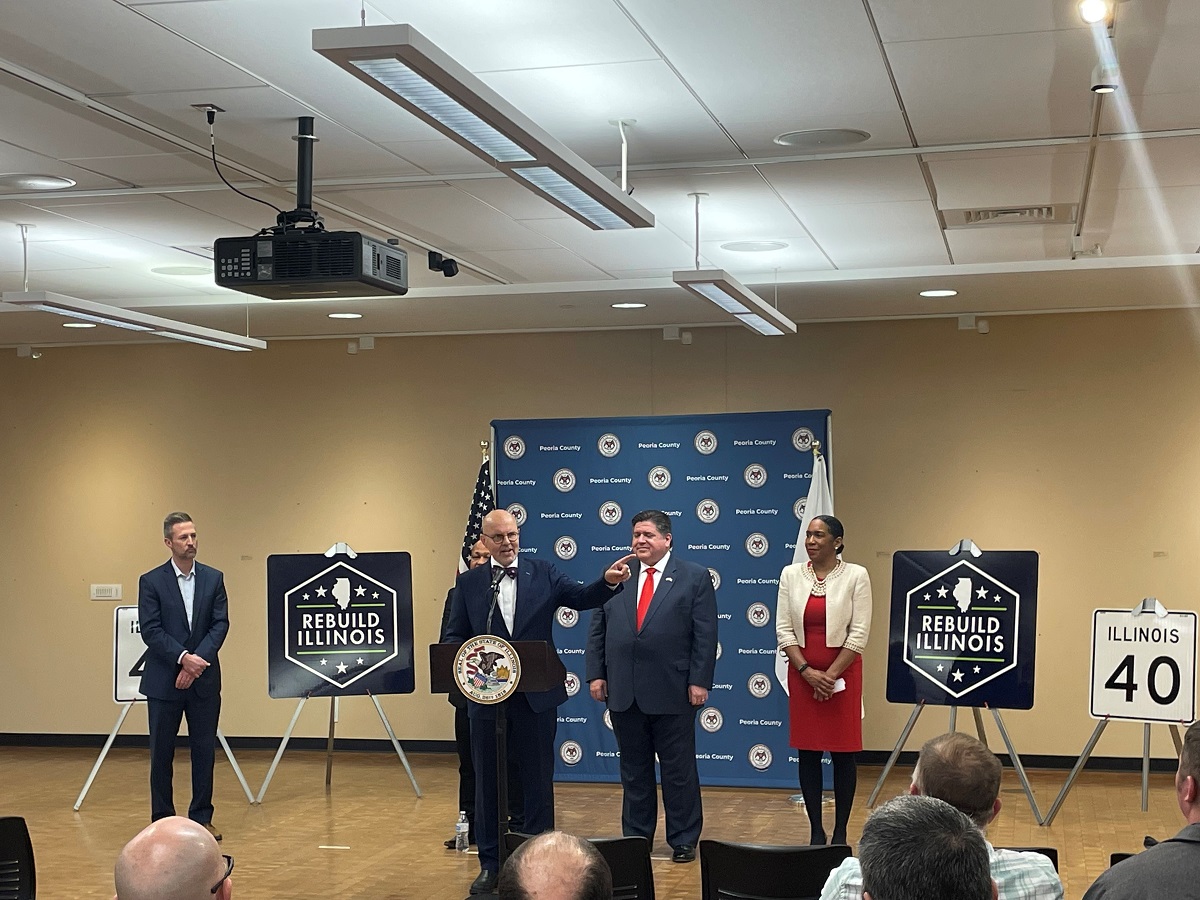 PEORIA – State Senator Dave Koehler joined local leaders along with the Illinois Department of Transportation Tuesday to announce $24.6 million in improvements to Peoria's Bob Michel Bridge through the Rebuild Illinois project.
The project includes installing new concrete and bridge joints to extend the life of the deck. The improvements will expand walkways and convert the five foot sidewalks into a 14 – foot path that is accessible to pedestrians and bicyclists in the community.
"These improvements to our bridge is vital for workers and residents throughout our community," said Koehler (D – Peoria). "Residents of the greater Peoria area deserve safe transportation and high quality roads. These repairs provide opportunities for new jobs, economic development, and a brighter future for our community."
Koehler supported the Rebuild Illinois project in 2019, a bipartisan effort to invest $44.8 billion over six years into the state's infrastructure, with over $33.2 billion being allocated to transportation – including the funds for the Bob Michel Bridge construction.
The bridge carries over 17,000 vehicles a day across the Illinois River, connecting Peoria and East Peoria. The bridge will be closed for eight months, with traffic being rerouted to interstate 74. Pedestrians and cyclists will still be able to cross the bridge.
The project is scheduled to finish in November.
Category: Press Releases