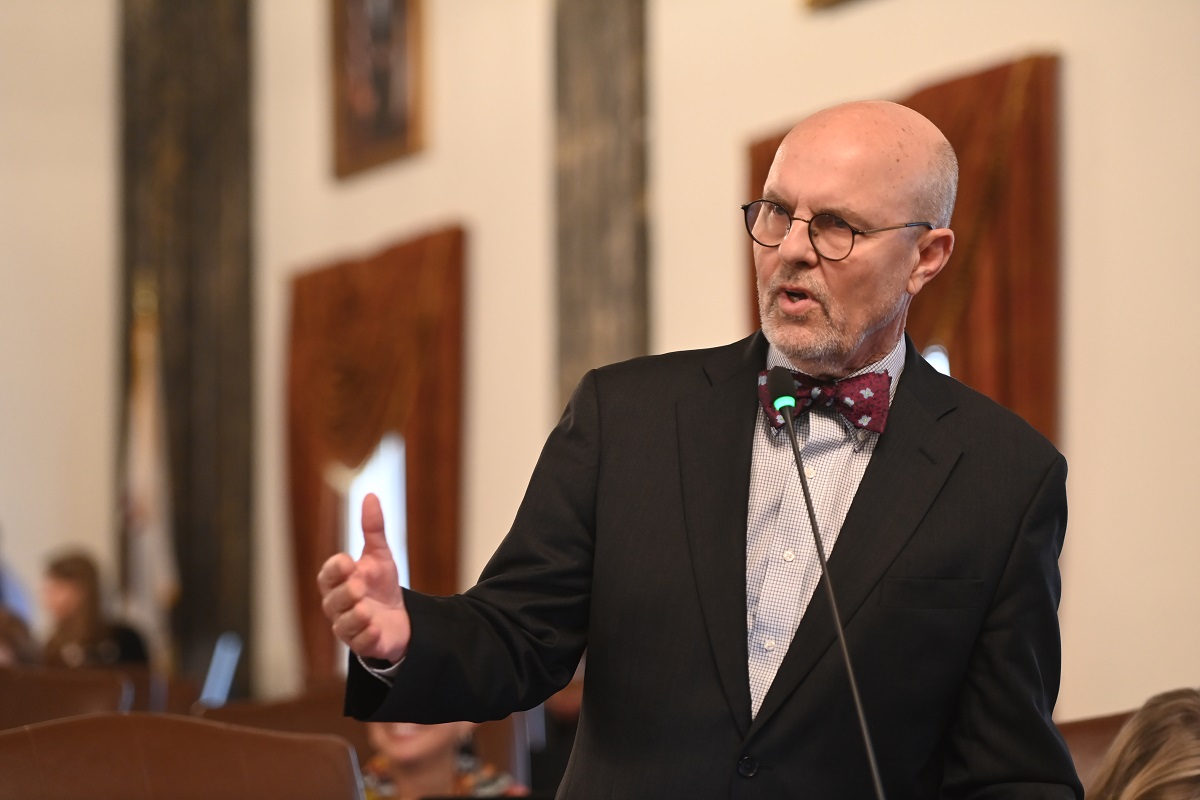 SPRINGFIELD – Sexual assault awareness groups celebrated a major victory on Thursday. State Senator Dave Koehler passed a measure through the Senate to make survivors feel more comfortable receiving care by allowing them to choose to delay reporting.
"The most important thing we can do for survivors of sexual assault is make them feel safe," said Koehler (D – Peoria). "Many survivors know who assaulted them personally. By giving survivors the choice of when and how they would like to report their case to the authorities, we are giving them the ability to safely seek justice."
Senate Bill 333 would allow survivors of sexual assault who are 13 years or older to give or refuse consent to notify the police immediately. If they refuse, the police will be notified after the patient has left the treatment location, or after 24 hours. If a sexual assault survivor does not consent to notification being made and only consents to the collection of evidence, the health care provider must make the notification in accordance with the Sexual Assault Survivors Emergency Treatment Act. The measure would also allow the patient to protect his or her identity in the police report.
"The Illinois Coalition Against Sexual Assault is thrilled with the Illinois Senate's passage of SB333," said Carrie Ward, Chief Executive Officer of ICASA. "This amendment to the Criminal Identification Act is a survivor-centered response to victims of sexual violence. In the aftermath of a sexual assault, it is crucial for survivors to regain their power. This legislation does just that by ensuring survivors seeking medical care after an assault get to make their own choices regarding whether and when to engage with law enforcement. ICASA thanks Senator Koehler for championing SB 333 on our behalf."
Senate Bill 333 passed the Senate Thursday.