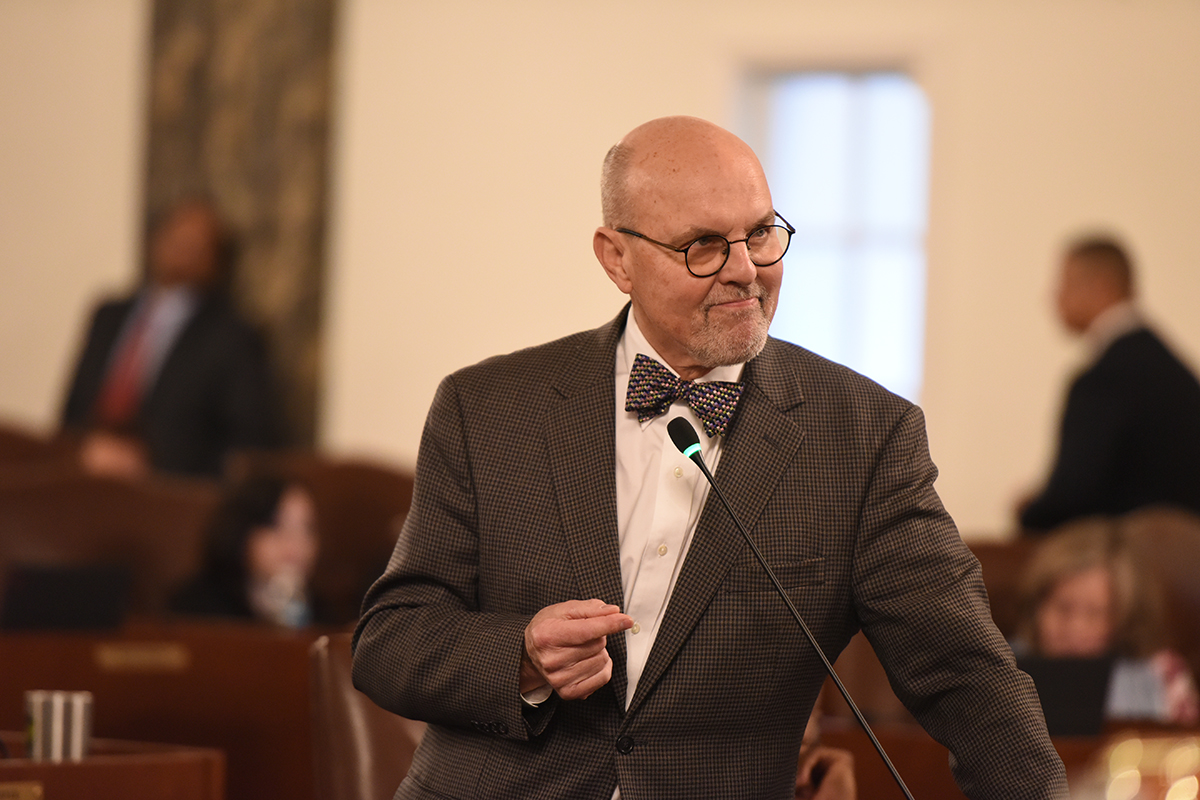 PEORIA – Illinois was chosen as a regional clean hydrogen hub to drive clean manufacturing by President Biden and U.S. Energy Secretary Jennifer Granholm, an effort State Senator Dave Koehler has been a leader on.
"Here in Illinois, we are taking the lead on a nationwide effort to decarbonize," said Koehler (D-Peoria). "Illinois' prime location, strong workforce and clean energy agenda will be displayed on the national level. I've known our state is a leader in decarbonization efforts, and I will continue supporting Illinois' move to clean hydrogen."
Seven regional clean hydrogen hubs were selected to receive $7 billion in Bipartisan Infrastructure Law funding to accelerate the domestic market for low-cost, clean hydrogen. Illinois was one of three states chosen as the Midwest Hydrogen Hub, with Indiana and Michigan.
Located in a key U.S. industrial and transportation corridor, the Midwest Hydrogen Hub will enable decarbonization through strategic hydrogen uses including steel and glass production, power generation, refining, heavy-duty transportation and sustainable aviation fuel. This hydrogen hub plans to produce hydrogen by leveraging diverse and abundant energy sources, including renewable energy, natural gas and low-cost nuclear energy. The Midwest Hydrogen Hub anticipates creating 12,100 construction jobs and 1,500 permanent jobs.
This spring, Koehler led House Bill 2204 which creates a tax credit of $10 million per year in 2026 and 2027 for users of clean hydrogen. At the conclusion of the tax credit, the Illinois Environmental Protection Agency will run a comprehensive study to evaluate both the emissions impact of the tax credit and the national landscape to recommend additional policy measures to ensure Illinois remains competitive in the clean hydrogen economy and meets the clean energy goals outlined in the Climate and Equitable Jobs Act. The tax credit was designed to keep pace with the state's clean energy goals and includes a number of measures to ensure environmental benefit.
"When I led the hydrogen use tax credit, I wanted to display Illinois as an attractive option for hydrogen hubs that will support our agricultural, refinery and transportation industries and create jobs for workers across the state," said Koehler. "With this announcement, our energy industry will continue to thrive and be known across the country. I would like to thank State Representative Terra Costa Howard and Deputy Governor for Public Safety, Infrastructure, Environment, and Energy Bria Scudder for being champions for Illinois energy."
More information on the regional clean hydrogen hubs can be found here.