Published: Tuesday, March 03, 2015 10:31 AM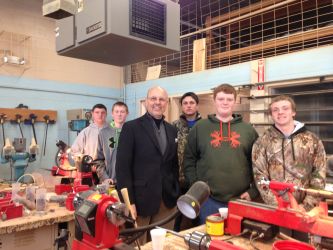 State Senator Dave Koehler visited Lewistown Community High School to meet with the principal and teachers to discuss some of the school's challenges and successes. Koehler's conversations focused on the school district's financial challenges and innovative vocational programs. To learn more, read this Canton Daily Ledger article.
The Lewistown High School's woodshop program, one of the classes Koehler visited, is looking for lumber donations to stretch the school's resources. If you would like to help, you can drop off unwanted lumber at the school.
Category: Press Releases