Published: Wednesday, February 15, 2023 01:33 PM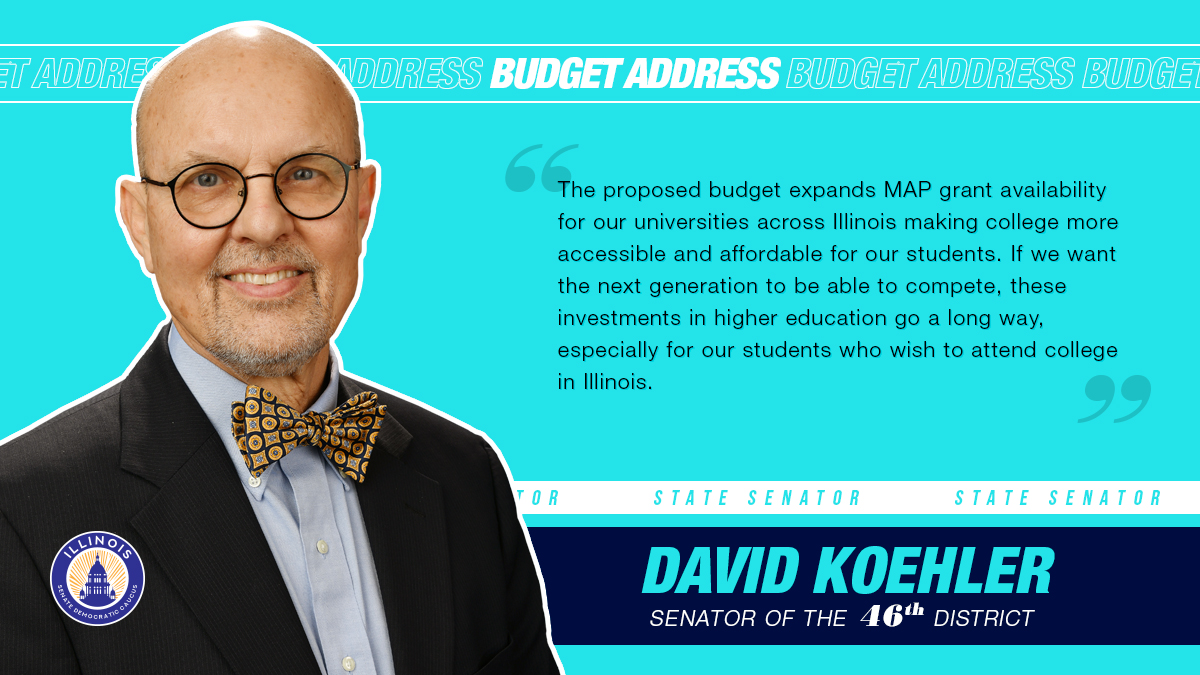 SPRINGFIELD – State Senator Dave Koehler (D-Peoria) issued the following statement after hearing the governor's proposed budget for Fiscal Year 2024:
"The proposed budget expands MAP grant availability for our universities across Illinois making college more accessible and affordable for our students. If we want the next generation to be able to compete, these investments in higher education go a long way, especially for our students who wish to attend college in Illinois.
"I agree with the governor's commitment to rebuilding roads, highways and much needed infrastructure improvements across Illinois. These projects not only make our roads safer, but create thousands of jobs across the state.
"Investment in workforce development across Illinois ensures our workers have the knowledge and skills to meet the needs of the innovative manufacturers that continue to make the 46th District their home. Manufacturers like Rivian Automotive bring new and exciting products in Illinois while promoting new job opportunities in our communities. I was pleased to see that this budget proposal prioritizes training and educating our workers for careers that sustain families and grow our economy. These training programs will continue to expand our workforce for years to come."
Category: Press Releases