Published: Tuesday, November 12, 2013 11:37 AM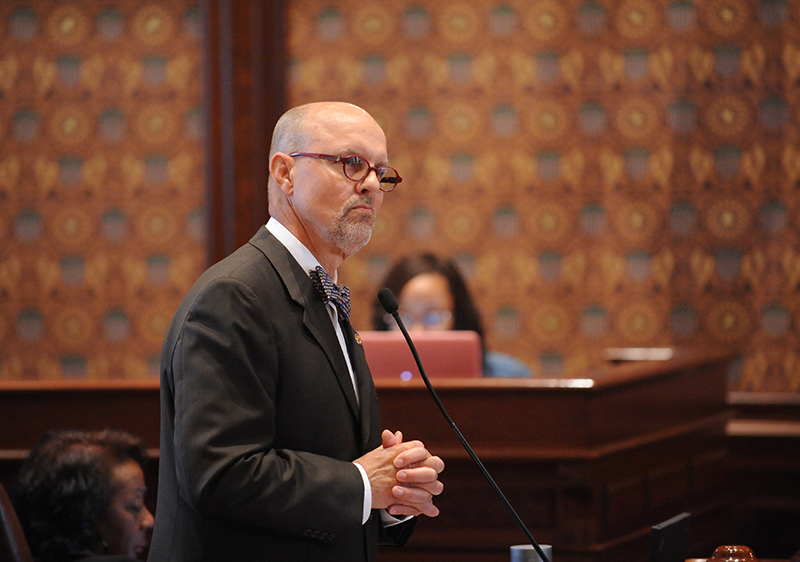 State Senator Dave Koehler (D-Peoria) recently met with the directors of two programs that help Illinois veterans and active duty military families to discuss the good work they do.
Health and Disability Advocates Veterans Programs help veterans and military families find the civilian resources provided by the state and federal governments. Veterans enjoy a wide variety of support programs, but often the application process for these programs can be confusing. HDA demystifies the process. They train state and private agencies to help their staff members understand the full array of programs available to veterans and military families, supplement government-provided benefits for veterans who don't qualify for other programs and provide several resources for the families of soldiers who have fallen in the line of duty.
The National Guard's Child and Youth Program provides special services for the children of active-duty military families and the survivors of soldiers who have made the ultimate sacrifice to protect our freedom. The program provides schools with resources to help them understand the special problems facing children whose parents are deployed abroad. Program staff also helps families locate child care resources.
"We've established so many programs to help our veterans after they return to civilian life and to help families cope with the difficulties of living with active-duty military members," Koehler said. "Health and Disability Advocates and the National Guard's Child and Youth Program do a great job of helping families navigate government services and providing supplemental programs to support government efforts."
Last year, Koehler worked with these organizations to pass a law requiring schools to allow parents to disclose if they are active-duty military members who are or expect to be deployed.
"Helping our schools identify military family children is the first step in giving the kids the resources they need to overcome the special challenges they face," Koehler said. "Their parents are making a sacrifice to defend us all. The least we can do is make sure their kids have the resources they need to succeed in school."
Category: Latest