Published: Monday, June 13, 2016 03:18 PM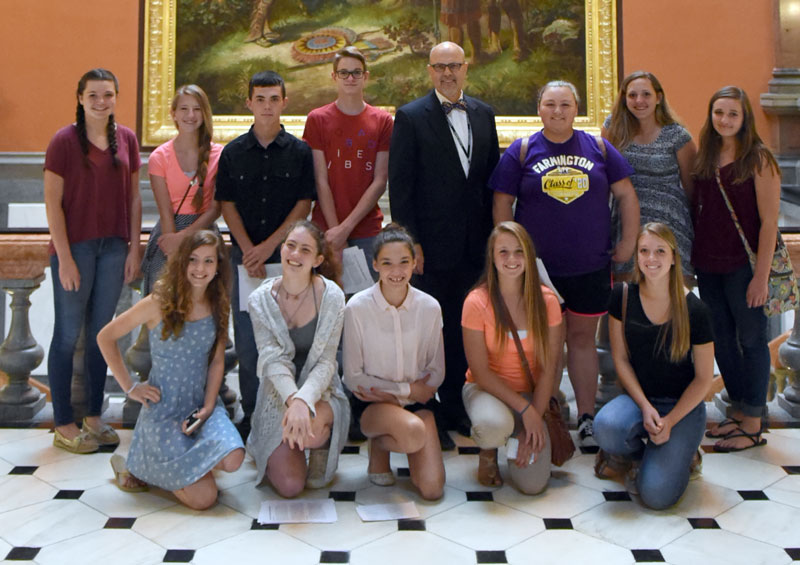 SPRINGFIELD — Amid growing uncertainty about the future of education funding in Illinois, a groups of Farmington students recently traveled to the Capitol to lend their voice to the effort to overhaul how the state funds public schools.
"We are Illinois' future. You should give us all a fair chance," said Michael Morrison, 14, who will be a freshman at Farmington High School in the fall.
Morrison was among the students, teachers and administrators who observed proceedings and met with their local lawmakers during the last scheduled day of the Illinois General Assembly's spring session. Lawmakers later adjourned without sending a final education budget to the governor.
Category: News