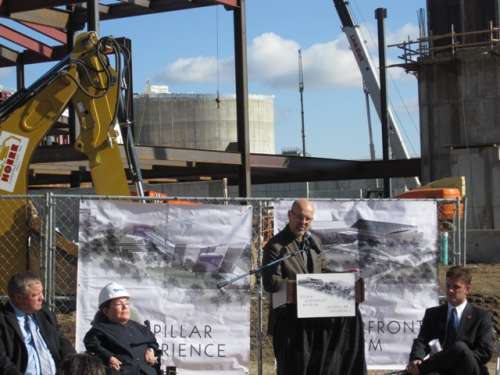 State Senator Dave Koehler (D-Peoria) has been appointed to a special Senate committee that will work to extend and streamline one of Illinois government's most successful job-creation tools: Enterprise Zones.
Enterprise Zones are specially designated areas where employers—particularly large manufacturers—receive targeted tax relief, fast-tracked reviews of some state and local permit applications, and improved government service. The state's Enterprise Zone Program has become a priority because eight Enterprise Zones are set to expire next year, including one Peoria and another in Canton/Fulton County. Dozens more will expire over the next few years.
"Many of the state's largest employers, including Caterpillar, have challenged us to improve Illinois' business climate," Koehler said. "Coming up with a comprehensive plan to extend and improve the Enterprise Zone Program will put people to work in our local communities and help attract businesses large and small to invest in Illinois."
The bipartisan Special Committee on Enterprise Zone Extensions is dedicated to working with the Illinois Manufacturing Association and other stakeholders to come up with a comprehensive plan to revamp the Enterprise Zone Program rather than relying on piece-meal extensions of individual Enterprise Zones. The committee will hold hearings throughout the state, including one in Peoria.