Published: Wednesday, March 07, 2012 10:42 AM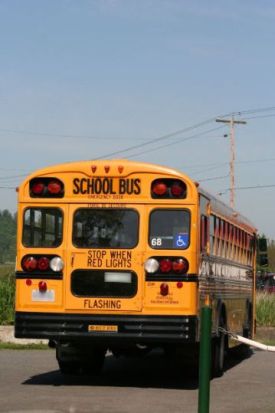 State Senator Dave Koehler (D-Peoria) is proud to announce that the governor's office has released more than $200,000 to help children who attend LaSalle Elementary School in Creve Coeur get to school more safely. The money, which comes from the Safe Route to School program, will be spent on crosswalk upgrades.
"The Safe Route to School program benefits our communities on several different levels," Koehler explained. "Most importantly, it improves the safety of our children. However, it also encourages them to start walking and biking at a young age, creating lifelong healthy habits, and it helps parents and schools save money on gasoline."
Illinois Safe Routes to School is a program of the U.S. Department of Transportation's Federal Highway Administration. The program is designed to enable and encourage children, including those with disabilities, to walk and bicycle to school. The program also facilitates projects and activities that will improve safety and reduce traffic, fuel consumption, and air pollution in the vicinity of primary and middle schools.
The governor's office also awarded smaller grants to Parkview Junior High in Creve Coeur and Bartonville Elementary School in Bartonville to fund safety initiatives.
Category: Press Releases