Published: Wednesday, April 09, 2014 09:35 AM
State Senator Dave Koehler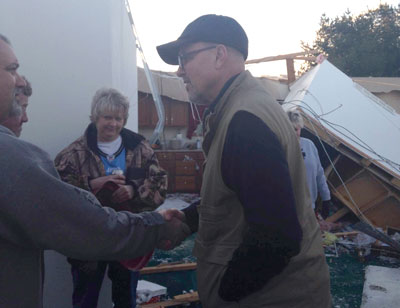 believes that communities like Pekin, East Peoria, Washington and Gifford shouldn't have to shoulder the entire cost of cleaning up after the deadly tornadoes that tore through central Illinois last fall.
He is proposing a new law that allows the Illinois Emergency Management Agency to reimburse local governments in state disaster areas for the costs of debris removal and emergency protective measures. Though many homes and businesses in the affected communities were damaged or destroyed, the federal government chose not to provide financial assistance, leaving local governments to pick up the entire cost of these services on their own.
"The people who live in these communities relied on their local governments to clean up after these storms and help make their towns habitable again," Koehler said. "Clean-up work is expensive, though, and now the bills are coming due. At the same time, the tornado damage has reduced the tax base in those communities. They're facing serious budget challenges."
Category: Press Releases