Published: Wednesday, August 14, 2013 08:57 AM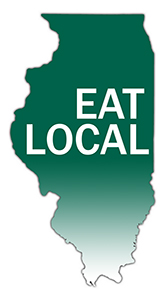 SPRINGFIELD – A new law sponsored by State Senator Dave Koehler (D-Peoria) will encourage Illinois residents to buy local by making the first Saturday of each month "Eat Local, Buy Illinois Products Day."
Illinois Products Days will fit into the Illinois Department of Agriculture's larger challenge to get more people to buy Illinois products. According to the department, if each household in Illinois spent $10 on Illinois products each week, the people of Illinois would be reinvesting more than $2.4 billion in the state economy each year.
"When you buy Illinois products, you put money right back into your friends and neighbors' pockets," Koehler said. "People talk a lot about outsourcing – think of this as insourcing."
Several years ago, the General Assembly passed a law creating an Illinois products logo – a special design used to indicate products grown or produced right here in Illinois. Now that it's easy to identify Illinois products, Koehler wants to encourage people to do more.
"Even if it's just once a month, try to go to a restaurant that cooks food raised by local farmers," Koehler said. "Go to a farmers market. Go to a grocery store that labels the food it gets from local producers. There are so many ways to give back to local businesses. Let's create jobs here in Illinois."
Gov. Pat Quinn signed the bill into law on Aug. 13.
Category: Press Releases