Published: Monday, August 13, 2012 03:35 PM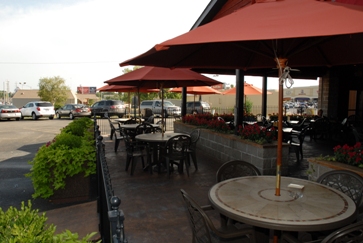 State Senator Dave Koehler is announcing that members of the Illinois Senate will hold a hearing in Peoria to establish clear rules for how restaurants and bars can allow their customers to smoke in outdoor areas.
The issue came to Koehler's attention when he learned a Peoria-area bar and grill was fined for violating the Smoke Free Illinois act, despite the fact that owners of the establishment worked with the Department of Public Health to make sure they were following the rules.
"We can't have small businesses work with the state to make sure they are obeying the law, spend thousands of dollars, and then get fined anyway," Koehler said.
Here are the details of the Senate hearing:
Who: The Senate Labor Subcommittee on Employment Issues
When: August 15, 2012 at 11 AM
Where: American Red Cross, 311 John Gwynn Jr. Avenue, Peoria
The committee will discuss the issue and consider how to create uniform rules to regulate smoking in outdoor restaurant and bar areas, based on initial legislation drafted by Senator Koehler with the help of Peoria State's Attorney Jerry Brady.
Category: News