Published: Thursday, March 16, 2017 12:16 PM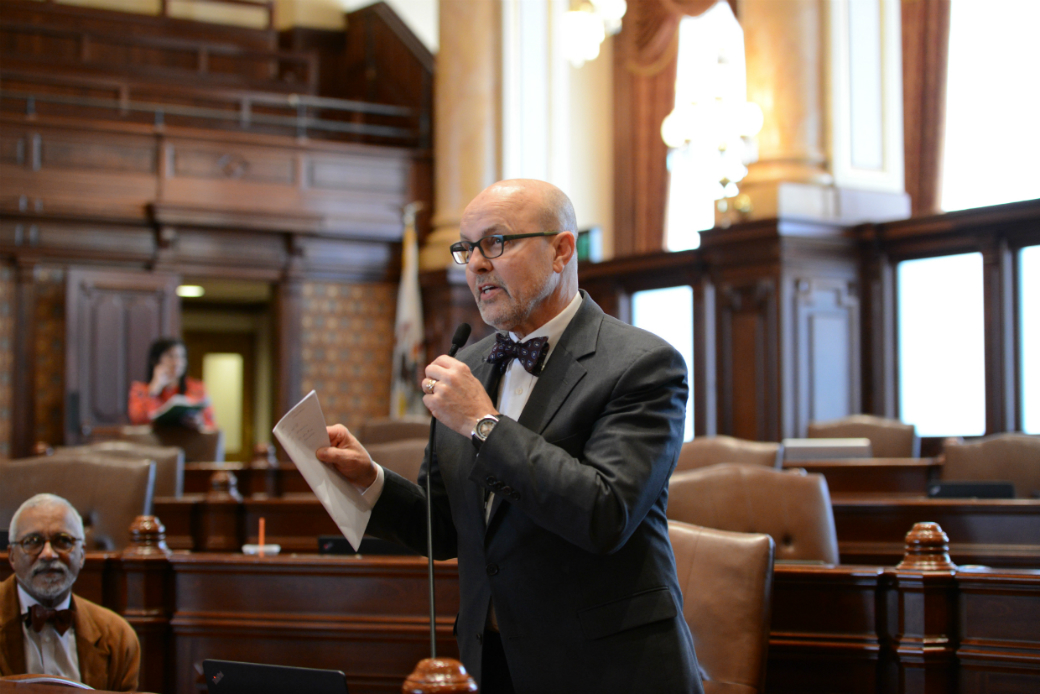 "Updating our laws...is crucial to guaranteeing fairness...I believe we should treat individuals in assisted living facilities the same way we treat individuals in nursing homes." -State Senator Dave Koehler (D-Peoria)
SPRINGFIELD – Legislation that would extend the homestead property tax exemption to individuals in supportive living facilities was passed out of the senate Revenue Committee yesterday.
Currently, an individual can be awarded the homestead exemption when they become a resident of a nursing home and still own their original place of residence. Senate Bill 1887 would extend that exemption to individuals with disabilities, veterans with disabilities and senior citizens when they move into a Supportive Living Program facility.
State Senator Dave Koehler (D-Peoria) is the legislation's sponsor.
"Updating our laws and statutes to reflect the current times is crucial to guaranteeing fairness," Koehler said. "That is why I believe we should treat individuals in assisted living facilities the same way we treat individuals in nursing homes."
Senator Koehler previously passed legislation similar to SB 1887 last year that failed to pass the House of Representatives.
Category: Press Releases