Published: Wednesday, August 05, 2015 03:04 PM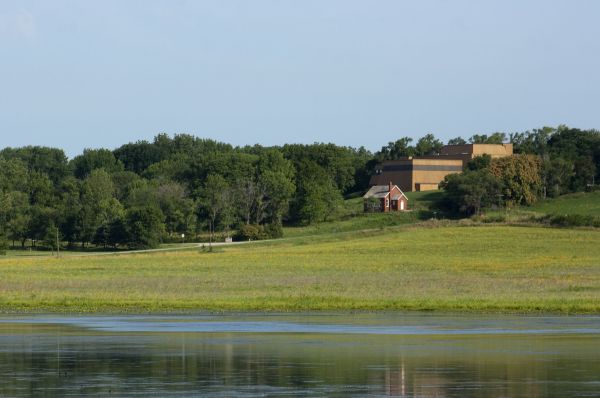 Update: On Wednesday, September 30, the Dickson Mounds Museum and other state museum sites closed despite the legislature's objections. Sen. Koehler issued the following statement:
"Locking the public out of Dickson Mounds while all of the employees are still on the job makes it even more obvious that Gov. Rauner's decision to close the state museums is based on politics, not sound public policy. Let's be clear – the state isn't seeing any cost savings, but businesses in Lewistown and surrounding communities are going to start seeing lost revenue."
(End of update)
A legislative panel charged with reviewing the governor's proposals to close state facilities gave a big thumbs down to his proposal to close the Illinois State Museum System, which includes Dickson Mounds, one of the largest and most important onsite archaeological museums in the United States. The move came a day after the Illinois Senate passed a measure requiring the state to keep the museum sites open.
"We voted to keep the museum system open because its value far outweighs its cost," said state Senator Dave Koehler (D-Peoria), who serves on the panel and represents Lewistown, the home of Dickson Mounds. "The Illinois State Museum System provides residents and visitors from all over the world free access to Illinois' history and art. Dickson Mounds, for example, is one of the biggest tourist draws in Fulton County, bringing in more than 50,000 people per year."
Category: Press Releases