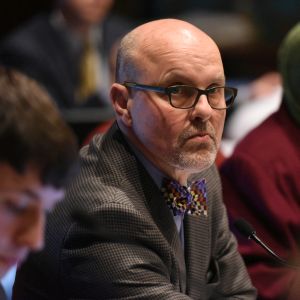 SPRINGFIELD – This week, Governor Rauner released an education funding proposal that, according to critics, does not go far enough in helping Illinois students across the state. Even though the governor's plan fully funds education at the current foundation level, it still leaves 35 percent of districts as financial "losers" for the upcoming fiscal year. In response, state Senator Dave Koehler (D – Peoria) released the following statement.
"The governor's education funding proposal fully funds the current foundational level, and it also fully embraces an unfair education system that abandons the very students that need the most financial help.
"Wealthier, growing schools stand to gain money from the governor's proposal, while poorer, shrinking schools throughout the Peoria area would see stark decreases in funding in the hundreds of thousands of dollars when they can ill afford it.
"Providing a little more funding for some schools, while completely disregarding the disparity in property tax revenue for the poorest districts, is a travesty and must be reformed immediately. This is why Sen. Manar's need-based education reform plan that would dole out more state money to the districts with lower-income families is so crucial. The well-being of every student, every school and every district must be taken into account, or as a state, we all suffer."
Sen. Manar has been working on education reform and has yet to receive any numbers on the effect of his reform after repeated inquires to the Illinois State Board of Education.